Best Board games 2017:
2017 was an amazing year for the board game industry. A lot of fantastic board games were published this year. In this post I will share with you some of the best board games released in 2017.
We saw some great Legacy/Campaign board games like Gloomhaven, Near and Far or The 7th continent make the buzz this year. By the way, a lot of those games were Kickstarted, The 7th continent being even labelled as Kickstarter exclusive ,which means that it  won't be made available for retail. Gloomhaven is so hard to get on retail that it might as well be considered as Kickstarter exclusive. Obviously those games, although fantastic, are targeting a specific audience of the hardcore boardgamers.
On the lighter side, 2017 was also the year we saw some great abstract games published, like Azul or number 9 , and also great Escape room inspired games like the Unlock! or the Exit series games.
I also liked the work done by the publishing company Restoration Games, that brought back this year some real classic board games  back to life, with Downforce and Stop Thief!.
Hope you will enjoy my list of best board games 2017. I choose not to put them in a specific order but rather to place into different categories. Please feel free to leave a comment at the end of this post.
Legacy Board  and campaign Games
Legacy board games are games that change over time based on the outcome of each game played and the decisions the players make during the game.Those decisions brings new rules and have consequences on the future unfolding of the game. Cards can be destroyed or marked ,the board game altered by stickers etc…
A campaign game is a game where you can level up your character during the game.
back to menu ↑
Gloomhaven
There is a lot of hype around Gloomhaven this year. This board game is simply phenomenal.
Gloomhaven is a game of Euro-inspired tactical combat in a persistent world of shifting motives. Players will take on the role of a wandering adventurer with their own special set of skills and their own reasons for traveling to this dark corner of the world. Players must work together out of necessity to clear out menacing dungeons and forgotten ruins. In the process they will enhance their abilities with experience and loot, discover new locations to explore and plunder, and expand an ever-branching story fueled by the decisions they make.
This is a legacy game with a persistent and changing world that is ideally played over many game sessions. After a scenario, players will make decisions on what to do, which will determine how the story continues, kind of like a "Choose Your Own Adventure" book. Playing through a scenario is a cooperative affair where players will fight against automated monsters using an innovative card system to determine the order of play and what a player does on their turn.
Gloomhaven is one of the highlight of this year, also probably on of the best board games of 2017.
back to menu ↑
The 7th Continent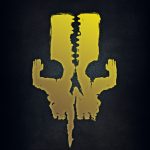 It's the early 20th century. You have decided to sail back to the newly discovered seventh continent to attempt to lift the terrible curse that has struck you since your return from the previous expedition.
In The 7th Continent, a solo or cooperative "choose-your-own-adventure" exploration board game, you choose a character and begin your adventure on your own or with a team of other explorers. Inspired by the Fighting Fantasy book series, you will discover the extent of this wild new land through a variety of terrain and event cards. In a land fraught with danger and wonders, you have to use every ounce of wit and cunning to survive, crafting tools, weapons, and shelter to ensure your survival.
Unlike most board games, it will take you many, MANY hours of exploring and searching the seventh continent until you eventually discover how to remove the curse(s)…or die trying.
The 7th Continent features an easy saving system so that you can stop playing at any time and resume your adventure later on, just like in a video game!
---
back to menu ↑
Gather your gear and prepare to venture into the unknown! in Pandemic legacy: season 2, the world has been ravaged by a Virulent plague and humanity very survival hangs in the balance.
It is up to you to get the last remaining cities the supplies they need while unraveling the mysteries of the plague. Your efforts during this time will carry you past the edge of the known world.
Each step you take leaves its mark on the world, affecting future games and bringing you closer to dark secrets that could change the course of history. No matter what happens, though, the world is counting on you. You are humanity's last chance.
back to menu ↑
Near and Far
In near and far, you and up to three friends explore many different maps in a search for the last ruin, recruiting adventurers, hunting for treasure, and competing to be the most storied traveler. You must collect food and equipment at town for long journeys to mysterious locales, making sure not to forget enough weapons to fight off bandits, living statues, and Rusty robots! Sometimes in your travels you'll run into something unique and one of your friends will read what happens to you from a book of stories, giving you a choice of how to react, creating a new and memorable tale each time you play.
Near and far is a Storie telling game , sequel to Above and Below and includes a book of encounters.
This time players read over ten game sessions to reach the end of the story. Each chapter is played on a completely new map with unique art and adventures.
The stories are very well written, the characters are great. You can play the campaign mode and level up your character across  10 different map of the game.You will have to take a lot of decision that will determine the way the story will unfold to you.This will bring you many hours of play time.
You can also play the Arcade Mode, by playing any maps of the game without tracking the experience points.You will use a deck of cards instead of the story book. Ideal if you want a faster game with simpler rules.
Then finaly, you have the Character mode, where you pick 3 maps and develop you character's story.In the Character mode, you keep track of your quests, experience points, talents, and keywords.
Near and far  is a games a bit like those "Choose Your Own Adventure books" from the 80's or 90's. It has very quick gameplay with very few moment of downtime, great looking components, and as I said before the stories are very well written. Near and far is a throughly enjoyable game that I advise you check out!

back to menu ↑
Abstract Strategy games
An abstract strategy  is a game  that doesn't necessarily rely on a theme. They is no element of luck in abstract strategy games. We all know Connect four, but there is much more out there. Abstract games are great to exercise your brain, develop creativity and improve problem solving skills.
back to menu ↑
Azul
Azul was designed by award winning game author Michael Kiesling, who won Spiel Des Jahres twice in 1999 and 2000 for Tikal and Torres. he is also the author of the very good game Vikings release in 2007.
Introduced by the Moors, azulejos (originally white and blue ceramic tiles) were fully embraced by the Portuguese when their king Manuel I, on a visit to the Alhambra palace in Southern Spain, was mesmerized by the stunning beauty of the Moorish decorative tiles. The king, awestruck by the interior beauty of the Alhambra, immediately ordered that his own palace in Portugal be decorated with similar wall tiles.
As a tile-laying artist, you have been challenged to embellish the walls of the Royal Palace of Evora.
In the game Azul, players take turns drafting colored tiles from suppliers to their player board. Later in the round, players score points based on how they've placed their tiles to decorate the palace. Extra points are scored for specific patterns and completing sets; wasted supplies harm the player's score. The player with the most points at the end of the game wins.
back to menu ↑
Nmbr 9
Challenge your mental acuity and test your dexterity with number 9, a puzzling game of strategically placing tiles for one to four players.
In every game of number 9, players build their own displays by stacking number tiles that match cards drawn from a deck. Tiles higher up your stack score more points, but be careful how quickly you build upwards. Tiles of each number have a unique shape and no part of a tile can overhang without a tile directly beneath it, so cleverly lay a solid foundation and plan ahead before you begin stacking.
Whoever builds the best display before the deck runs out wins!
back to menu ↑
Photosynthesis
Welcome to the world of photosynthesis, the green strategy board game! plant and shape the ever-changing forest as you cultivate your seeds and your strategy. Take your trees through their life-cycle, from seedling to full bloom to rebirth, and earn points as their leaves collect energy from the revolving sun's rays. Carefully pick where you sow and when you grow, as trees in the shadows are blocked from light, and from points.
This game features realistic game-play and beautiful graphics.
back to menu ↑
Area Control Board games
back to menu ↑
Ethnos
Ethnos was designed by Paolo Mori and released in 2017 and features some fantastic artworks from John Howe.
In Ethnos, the players are trying to get the most points by controlling different lands. The lands of Ehtnos contain 12 ancient tribes and in each game, the players have to recruit 6 of those tribes cards, then create a deck with only the creatures in those tribes.Players will band them together, and play them to gain control of one of the six Kingdoms over the course of three ages.
Each band can have a leader, and only the leaders can tap into their tribes special abilities. After three ages of political maneuvering and battles, peace between the six Kingdoms will be restored under a new ruler.
Ehnos is really one of the best gateway board games of 2017.The rules can be learned in 15 minutes. I love the endless combination of mythical creatures the game offers, and the simple push your luck mechanics.Player strategy will be different depending of those random combination of races, interaction between players is high throughout the entire game and there are very few downtime.
Ehtnos is a definite hit of 2017:highly entertaining but also is easy to play. Can be enjoyed as a gateway board game by beginner players but also by more competitive players as well.
| Players | Playing time | Recommended for |
| --- | --- | --- |
| 2-6 | 45-60 min | 14+ |
[/wpsm_colortable]
back to menu ↑
The Godfather: Corleone's Empire
In The Godfather: Corleone's Empire, players control of one of the five different crime families in 1950s New York City. Everyone is vying to take over the main operations, should Don Vito Corleone meet an untimely end.
Over the course of four acts, players send out Family Members and Thugs to shake down businesses in order to earn money, illegal goods, and other benefits. They battle over territory in Turf Wars and get special bonuses for completing jobs for the Don. Players can add new Allies to their family business, if they're willing to pay heavy bribes, but having the most money is the key to victory. They have to decide how much they're willing to spend. During each act, it's also necessary to pay a tribute to Don Corleone, so players have to launder their money away if they want to be able to keep it.
After four acts, players receive bonuses for the Turf they control and the jobs they've managed to pull. The family with the most money will inherit the business of Don Corleone and take control over New York City.
| Players | Playing time | Recommended for |
| --- | --- | --- |
| 2-5 | 60-90 min | 14+ |
[/wpsm_colortable]
---
---
back to menu ↑
Cooperative Board games
back to menu ↑
Hotshots
Hotshots is cooperative press-your luck wildfire fighting board game release in 2017. In Hotshots, players take the role of a crew member with a special ability and try to stop the fire spreading on the board.
The board is completely modular and made up of tiles that you can place randomly.You also have some suggested board shapes inspired by different national park like Yellow stone, Grand Teton or Denali that you can use.
Players roll dice (yahtzee style) on burning terrain tiles to match the combinations shown on the tiles. The more faces you roll, the better you'll fight the fire. Cut Firebreaks, reduce Flames, generate Reward Tokens, and maneuver Vehicles to save the forest. Push your luck too far, and the fire grows. Add Flame tokens at the end of each player's turn by the draw of a Fire card. Too many Flame tokens will Scorch a tile. If 8 tiles or the Fire Camp Scorches, the game is over and the forest is lost. But if the intrepid crew can extinguish the blaze, you win together.
This new game is so existing with its quite unique them of wildfire fighting team. Hotspots is fun, tension can be high while fighting the flames and it can be challenging at times to do well against the fire spreading across the board.
---
back to menu ↑
 Unlock!
---
back to menu ↑
2 Players Games
back to menu ↑
Codenames Duet
Codenames duet keeps the basic elements of codenames – give one-word clues to try to get someone to identify your agents among those on the table – but now you're working together as a team to find all of your agents.
To set up play, lay out 25 word cards in a 5×5 grid. Place a key card in the holder so that each player sees one side of the card. Each player sees a 5×5 grid on the card, with nine of the Squares colored green (representing your agents) and one square colored black (representing an assassin).
The assassin is in different places on each side of the card, and three of the nine Squares on each side are also green on the other side! collectively, you need to reveal all fifteen agents — without revealing either assassin or too many innocent bystanders — before time runs out in order to win the game.
Either player can decide to give a one-word clue to the other player, along with a number. Whoever receives the clue places a finger on a card to identify that Agent. If correct, they can attempt to identify another one. If they reveal as many as the number stated by the clue-giver, then they can take one final guess, if desired. If they identify a bystander, then their guessing time ends. If they identify an assassin, you both lose!
---
back to menu ↑
The Fox in the Forest
Once upon a time, a woodcutter and his daughter lived in a small village bordering the forest. She had traveled with him and had seen him speak with the forest animals.
The Fox in the Forest is a trick-taking game for 2 players. Utilize the special abilities on the Fairy Tale characters to change the trump suit, lead even after you lose a trick, and more. The beautiful illustrations of the unique characters will help you quickly analyze your options.
Score points by winning more tricks than your opponent, but don't get greedy! Win too many tricks, and you will fall like the villain in so many fairy tales.
---
back to menu ↑
Family board games
READ ALSO my list of Best Family Board games.
back to menu ↑
Century: Spice Road
Introducing Century, a series of exciting and wonderfully addictive stand-alone, mixable games.
Each title is set in different centuries, from the 15th to the 17th, and depicts the major trading systems and routes of these eras.
While quick and easy to learn, the century trilogy will fully engage even the most strategic players. Discover the beauties of the spice trading road and its colorful markets with the amazing artwork by international renowned artist Fernanda Suárez.
Wrap your mind around simple and pure game mechanics combined with a touch of deck-building system that lead to endless strategies and decisions.
 Century Spice road is truly an outstanding game. One you will play over and over and…over again!
---
back to menu ↑
Stop Thief!
Stop Thief is a family game of logical deduction for 2-4 players (1-5 players with various play modes).
An invisible suspect commits a crime. Only the sounds they make will give them away. Listen to the clues and figure out where they are hiding. Play cards from your unique deck to mover around the board, sneak through a window, or even get a private tip. Once you have the suspect pinned down, swoop in and make the arrest.

back to menu ↑
Downforce
Downforce is a new racing card game released in 2017 based on Top Race, the award-winning design by the legendary Wolfgang Kramer.
The publisher, Restoration Games, is working hard on bringing old games back, and I can tell you they did an amazing job with Downforce (originally called Top race). It is a fun game with a lot of biding, bluffing and racing of course!
Players first bid to own the six cars in the race. Then, they play cards from their hand to speed them around the track. However, most cards will also move their opponents' cars. So figuring out just the right time to play a card is the key to victory. Along the way, players will make secret bets on who they think will win the race. Whoever has the most money from their prize money, winning bets, and remaining bank wins the game.
The components of the games are very well made, the artworks are fantastic and the board is very well laid-out. I love also the theme of the game. There aren't a lot of racing board games around! The game is easy to teach, each turns play very fast. The game is very fun and will appeal to both experienced gamers and also families or new gamers.
Definitely worth trying Downforce out !